Did you like my angel sandwich labels?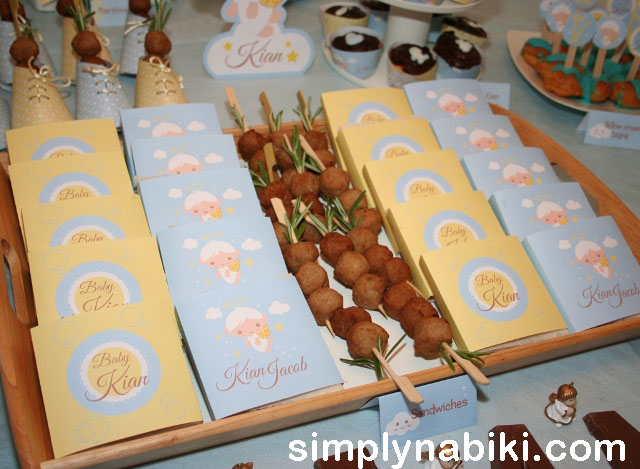 I can ensure you that not only they are beautiful but they are also really useful.. they help people not to make crumbs everywhere while they take one and it also prevent them to touch all the other sandwiches.
Print the template on hard paper (I used a 250 gr cardstock) and then fold it in four following the shape of your sandwich.
You can download the template here: Sandwich_labels