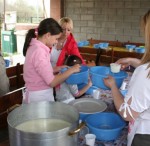 This party is already in my italian version since few months, but as it was not yet translated in english I thought it was a good idea to publish it again.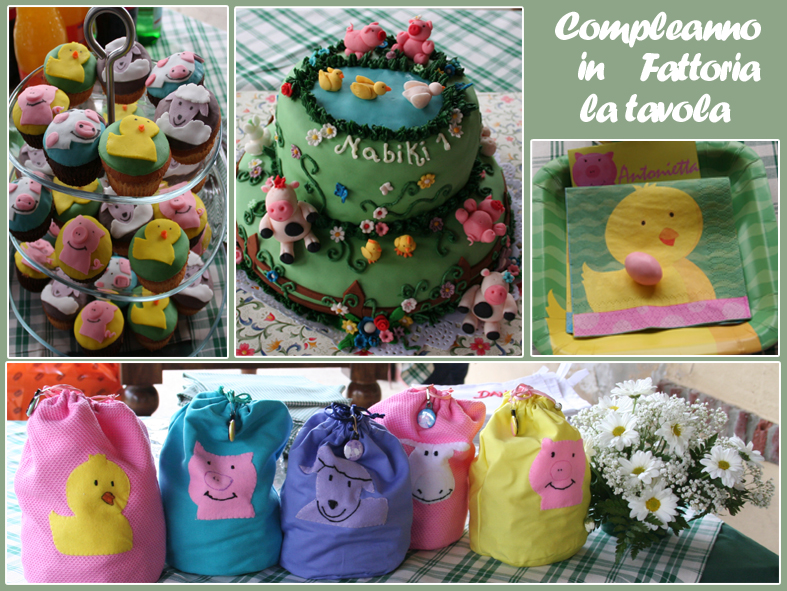 When you are organizing a children  party you should always think about how you would like them to spend the day.
I live in a big city therefore I immediately thought it could have been a nice idea (and also a good learning experience) to spend the day in a farm. I made some research and I found out that in the north of Italy there are a lot of them who are part of an association called the Didactical Farms: Fattorie Didattiche.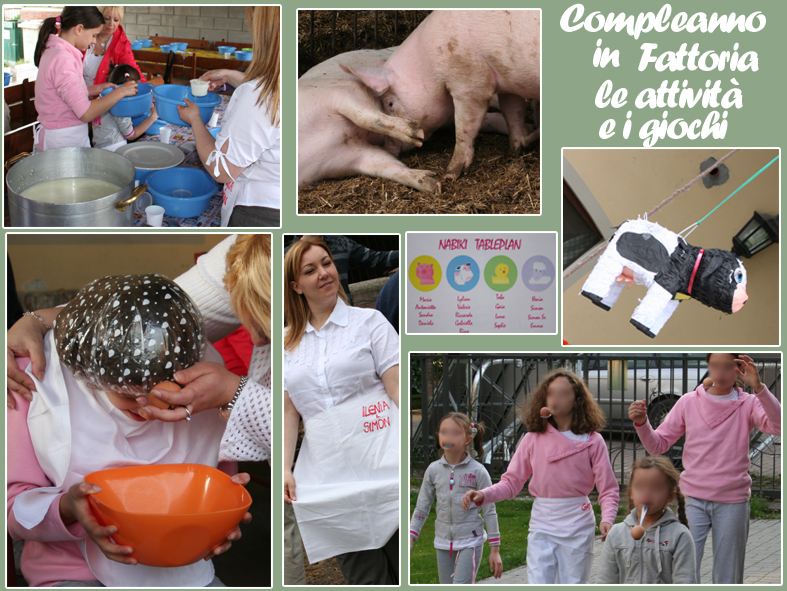 Normally they are quite small place, owned by a single family that, in addition of their normal activity, open their doors to schools so that children can visit them, taste some good food and learn more about farm life and animals.
I then contact some of them and I finally selected one with very available persons and also quite close to the city. I also asked if it was possible to replicate a didactical program also for our small group but with a bit of fun in it so that we could include it in Nabiki's birthday program of the day and they said yes!
This is how it all started…
The monster was set free and I started searching, creating, buying …. Invitation, plates, goodie bags, cake and cupcakes… all was in a farm theme.
This is the table plan I prepared in Photoshop… now the names are fake ones if you want to use it for yourself…
There is also the invitation I used (from Vistaprint)…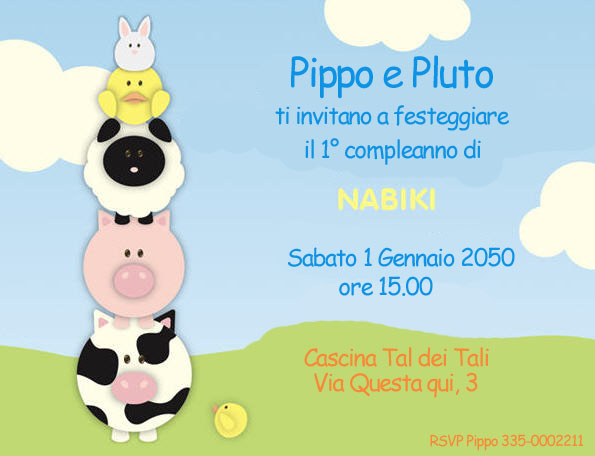 Which activities and games?
Well.. first of all from 3 p.m. until 4.30 p.m. there was a guy who came around the farm with us, showing the children everything about cows, their milk, the differences between the fresh milk and the one you buy in a shop and some info also about all the other animals. Then we also tasted fresh milk… the children were so interactive! And then all together – children and adults – we prepared cheese out from the  fresh milk we just milked. It was really funny! To make it even more special i prepared in advance a personalized apron for everybody ( white cotton cut and sew in a very simple way with a name on it each) so they could wore it during the activity and also to bring home after.
The children liked to be messy for a while and to be able to touch the chesse with their own hands.. but I was more surprised with adults who really enjoyed the cheese preparation maybe more than children! The cheese was then put in some containers so that they could all bring their "creation" at home in a basket together with the recipe on how to do it (I am sorry I did not take pictures of those)
At 4.30 we ate the cake and the cupcakes outdoor in a beautiful corner of the farm.
After that we played:
-pinata (also this one of course themed in a shape of a cow)
– the eggs run.. each girl had a spoon in her mouth with an egg on top and they had to run without breaking it
– the russian roulette with eggs (I prepared some boiled eggs and left some uncooked.. each egg had a number that was given to a different adult and the adult had to break them on the children's head not knowing the result). The girl of course had something on their had and forehead to protect them and to stay clean
I gave a small gift to te children for each game so that they were always happy and pleased to play and I also prepared some goodie bags with my sewing machine replicating the same drawings on the invitations and plates (you can see them on the pictures above)
Nice no?
If you want more detail or you would like to replicate this party, do contact me and i will reply or share the templates with you.