You shouldn't be surprise if I love Paper Glitter and her party kits so much… they are one better than another.
But the last one she created is just faboulous!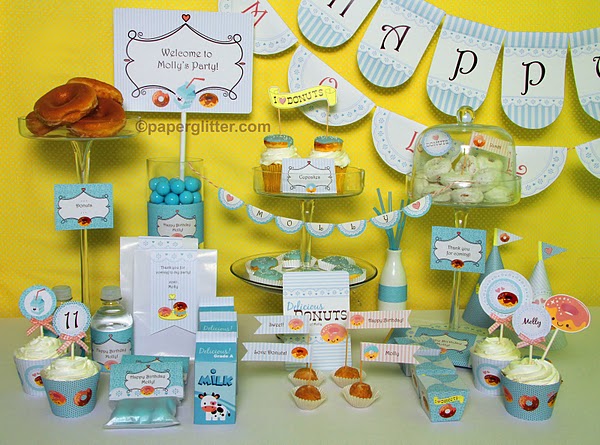 Just watching the kit make me hungry.. I want so much those ultra ggnammy donuts… and I want as much to throw a theme party around this idea just to use the kit and vent about all the ideas I have looking at all the items she drew….amazing…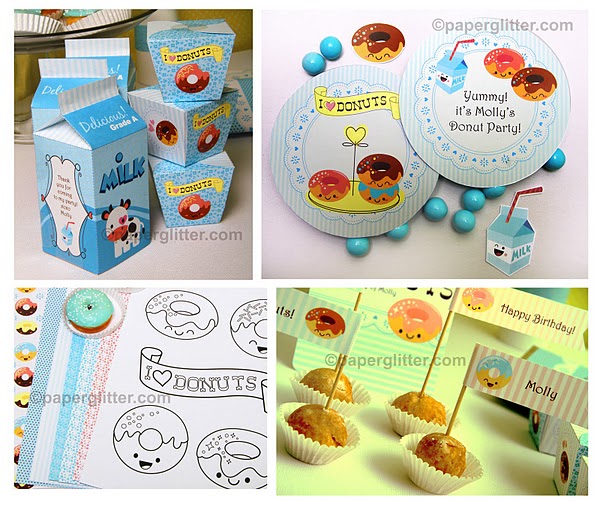 For example.. did you notice the cute milk container used as favour box???? too sweet and particular…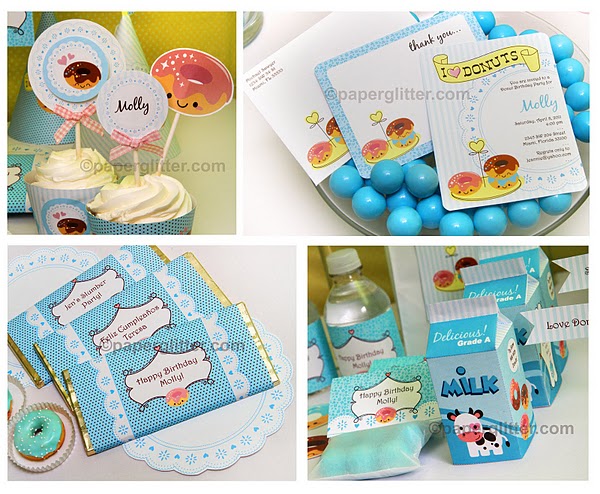 Do not miss this kit… especially because it is now on offer for just 10 dollars!!!!! I mean.. it is just 7 euros… for this amount of money you can get a wonderful kit that you can print yourself and organize a beautiful and unique party for your children.
You can buy the kit here Paper Glitter's shop and see more pictures here: Donuts and doiles. Run visit her!