I promised myself to make some more pictures of the tissue holders I realized for my nieces for the Back to School party. This is why in the end I took the chance to realize again four of them for my collegues.. this time I also sewed their names, very simple style, to give something customized…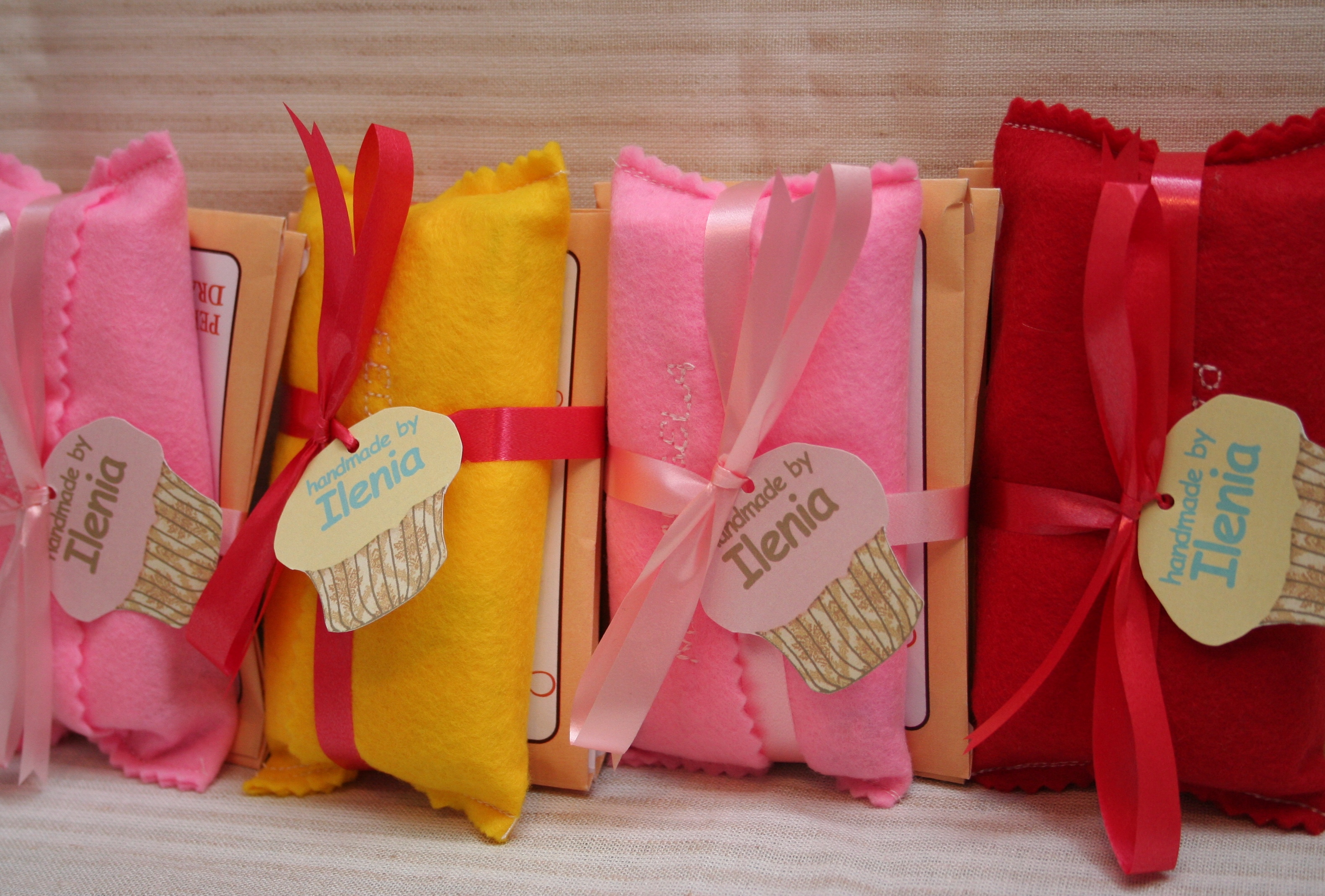 After I sew them, I also prepared some perfumed drawer sachets cinnamon scent (I used some sopie rasps) and then I prepared a small package together with the tissue holder.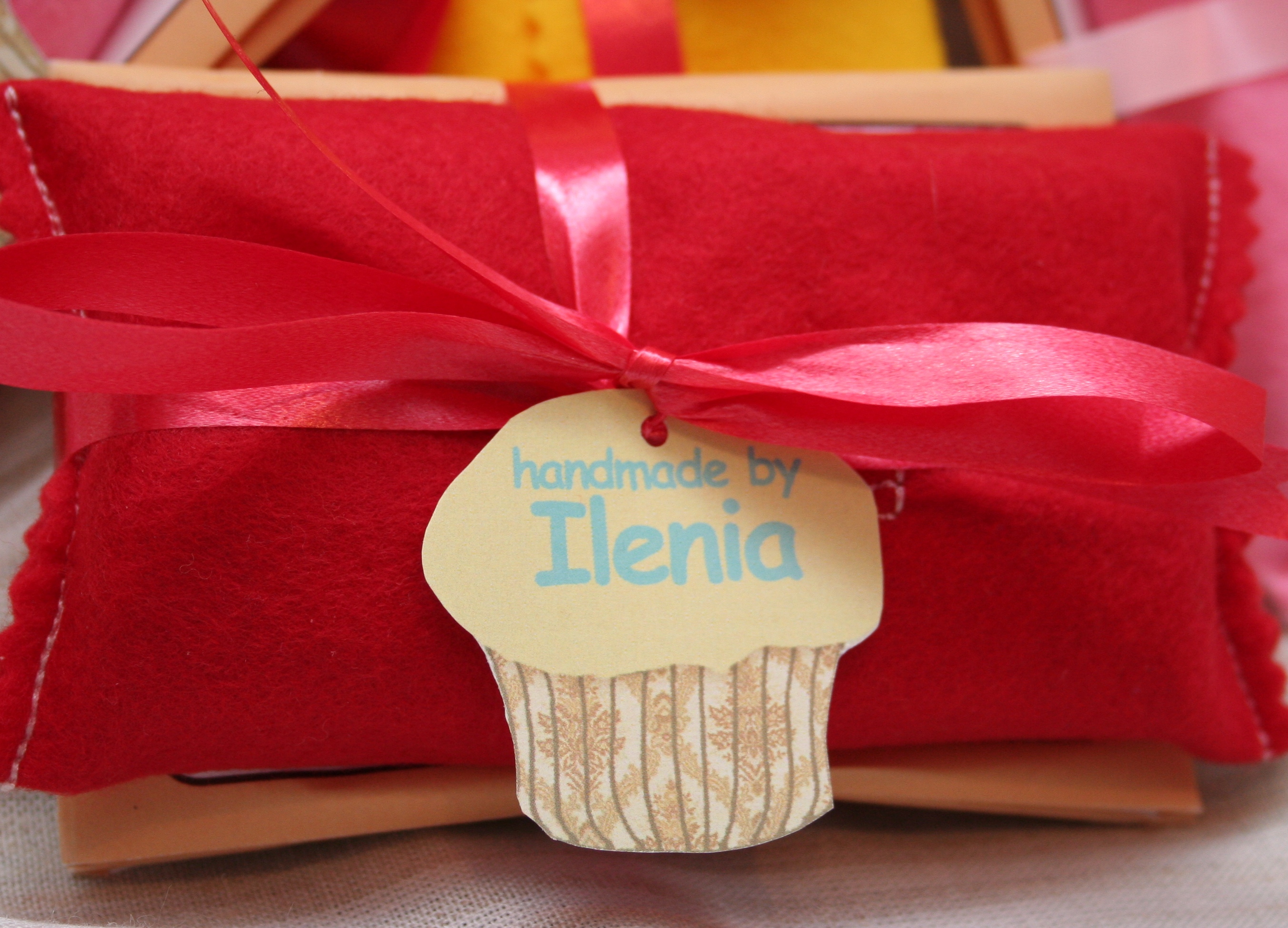 Then I realized a label using a drawing in a shape of a cupcake in different colours and I wrote "handmade by Ilenia" on it.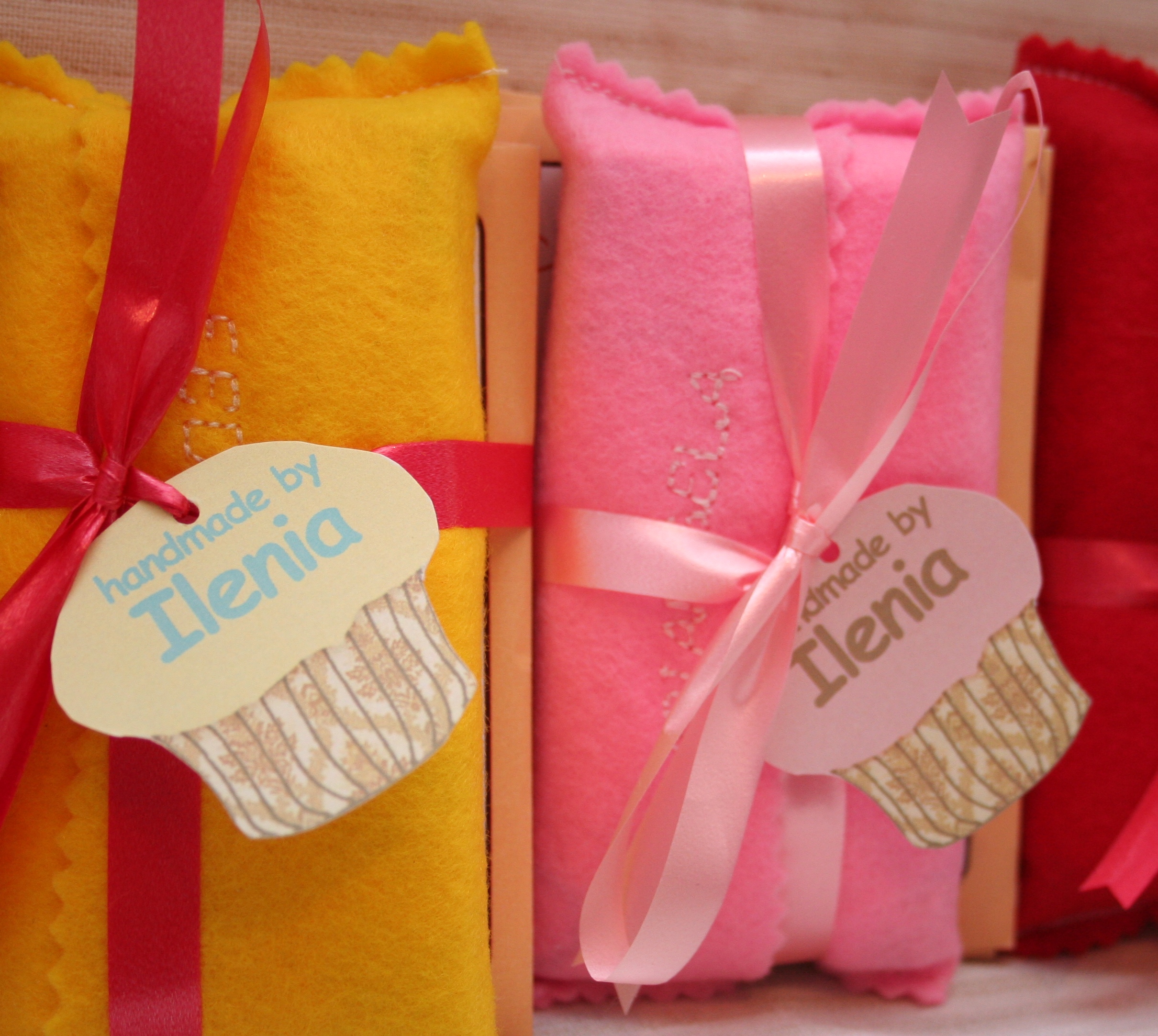 I hope they will appreciate the thought and the time spent on it 🙂