I am not crazy! well at least not for real… but I am totally crazy for the new Easter kit created from Paper Glitter!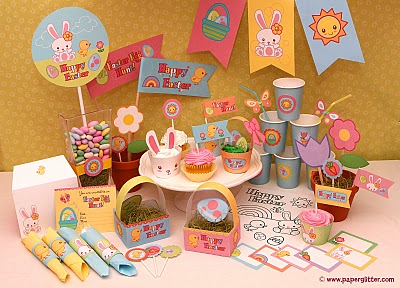 It's just fantastic! Ultra sweet, so fresh and colored at the same time that you already want to prepare everything and start celebrating.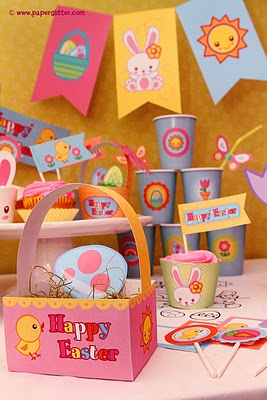 And how many things are in there??!? Decorative baskets that you can fill with chocolate eggs, napkin rings, invitation, centerpiece decorations,labels, stickers, flags for food or cakes, cupcake wrappers, and coloring page for kids… so many ideas to prepare and decorate your Easter table! And those beautiful butterflies decorations for straws? or those flowers that you can print and use to decorate the food tray before serving it? I just LOVE IT!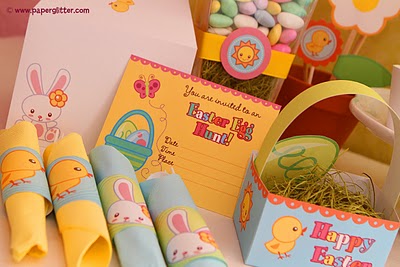 But there is more! Not only you can buy the entire kit with only 6 dollars (less than 5 euro?!?!?!) ,receive it directly in your e-mail within few hours and print it as many time as you like(just go to her shop on Etsy), the talented Paper Glitter offers these gorgeous chick toppers for free on her blog!!! What are you waiting for? Run visit Paper Glitter and her shop!