A chocolate cake or brownies are always something really fast to prepare and always appreciated when served at parties. Instead of cutting slices you can prepare small squares and wrap them with matching paper.. in this way not only they will look beautiful on your table, but everyone will be able to take his own piece without making crumbs everywhere… useful and cute!!
Below and example of what I did…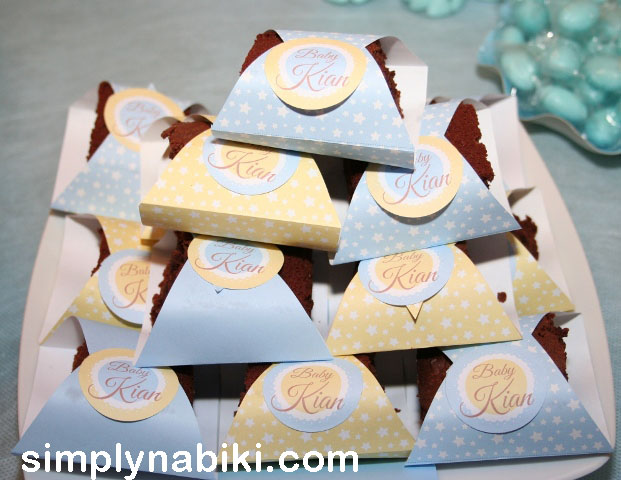 And as promised, since we always want to help you, today you can download the brownie wrapper template in blue and yellow (of course there won't be my baby's name on them ..eheheh).
You can download them here: Brownie wrapper