And finally here it is!!!!!! Ready for you.. and moreover the ultra talented and sweet Paper Glitter thought about an extra present for you guys while we were preparing the kit… and yes.. it is now editable so you can customize it with your baby's name and all your details…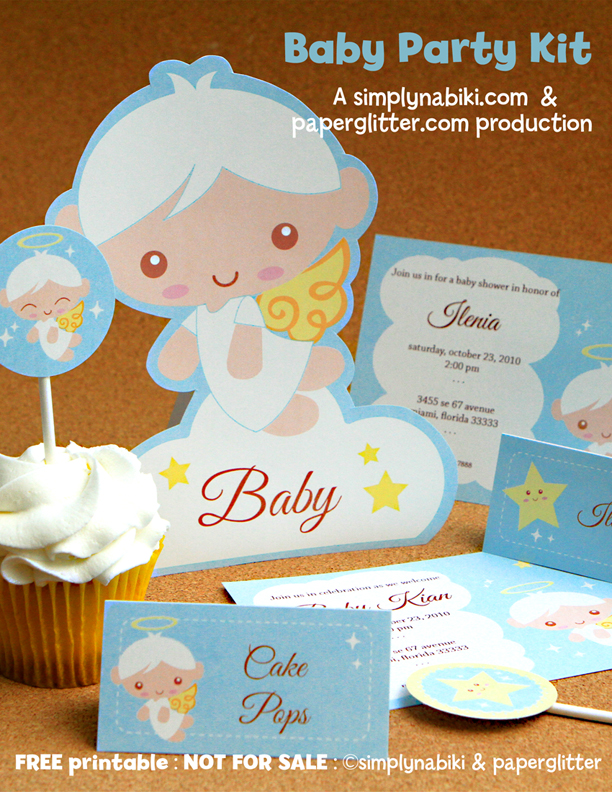 What would you like more?? It is just beautiful, full of things to print (invitation, banners, decorations, placeholder, food labels, etc…) you can print this at home as many time as you like..it is completely free.. and in addition we made also a pink version!!!! Isn't this just adorable????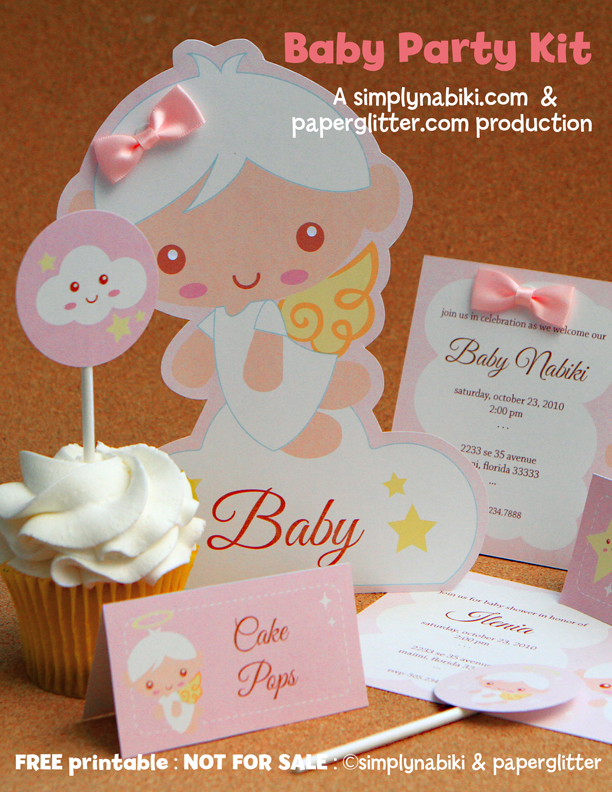 Check out the pink ribbon Paper Glitter add on her one 🙂 Sooooo cute!
You can download the blue editable version here on my site: Baby Party Kit blue
Run to Paper Glitter's site if you need the pink version because it is available only there: Baby Party Kit pink
We hope you like this new collaboration. Please let us know below by entry a comment and…enjoy!!!!!!!!!