I took my time to rest a little bit after Nabiki's birthday and Easter celebration and now I am finally ready to publish pictures!!!
The party went very well especially because Nabiki was really partecipating in an active way despite the age and she was constantly laughing and playing with everybody.. this was the greatest satisfaction I could have from her!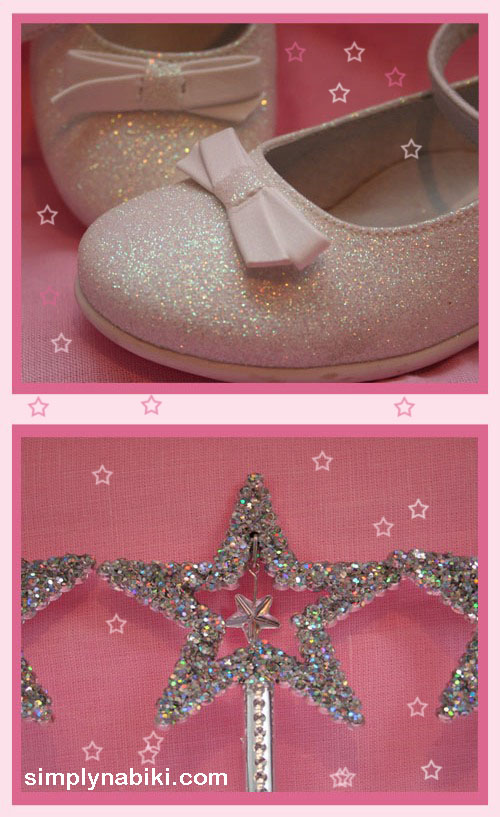 As you know, being pregnant, I was not able to prepare as many things as I wanted to, but you can see a small summary on what was there. After having prepared the invitation (thanks to my sweet and talented friend Paper Glitter), I prepared a small kit for all the guests… on each place they found a small bag full of presents and also a magic princess wand…
On each bag I put a personalized zip puller…
Nabiki was wearing a tiara that I found in France in a shop called Claire's.. she was adorable !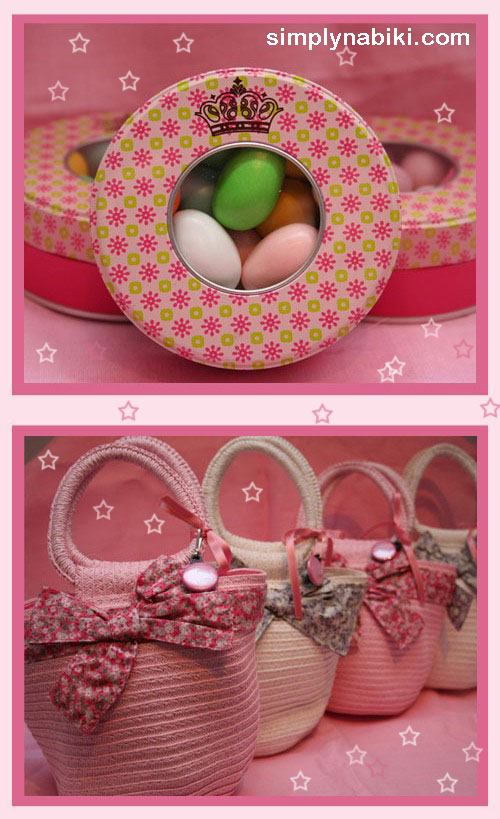 Since it was also Easter's week-end, instead of offering candies, I thought it could be nice to prepare some metal tins (with a crown of course) full of small chocolate eggs. The girls liked it a lot!
Nabiki's dress was made of organza and silk, obviously pink to match the party.. it was elegant but at the same time comfortable and simple.
All the decorations I used were prepared using the Princess kit from Paper Glitter. Aren't these party hats just beautiful?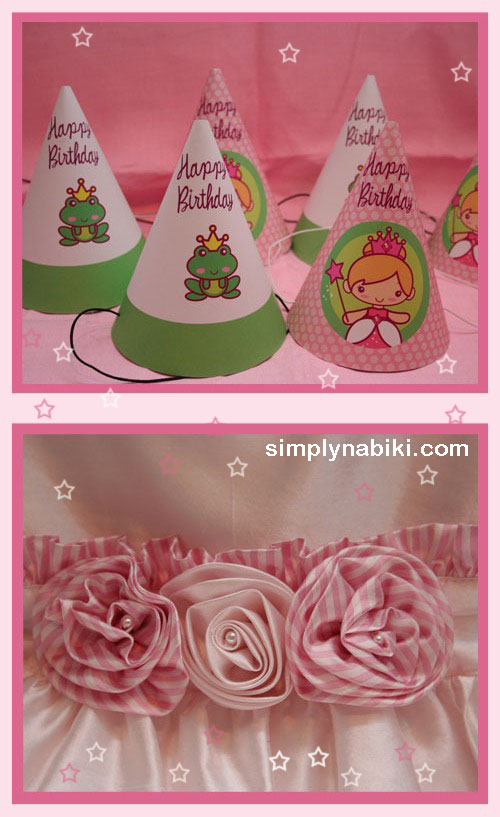 Obviously I did not forget adults .. for them I prepared some paper baskets full of colored chocolate eggs and I displayed them in a wooden pink basket decorated with a rabbit and a bear.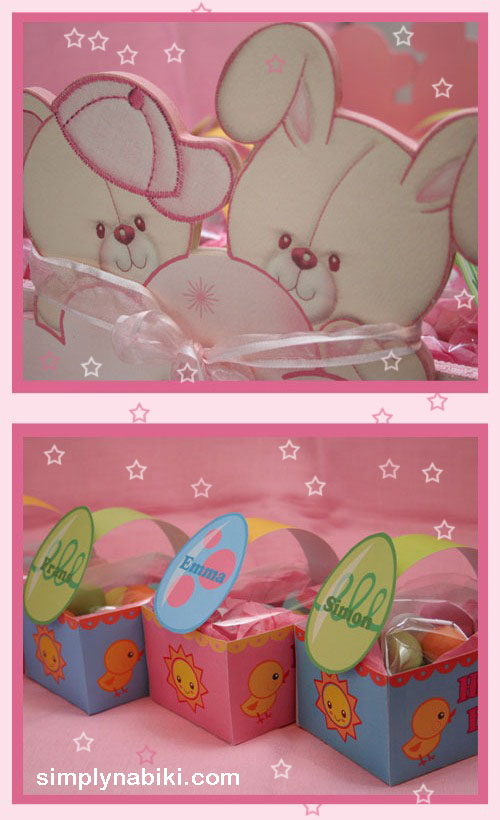 Inside each "goodie princess bag" the girls found: a magic princess wand, a puink feather boa, a tiara, a gloss in a shape of a castle and an Hello Kitty ring with make up inside. In this way they could all be a princess for one day!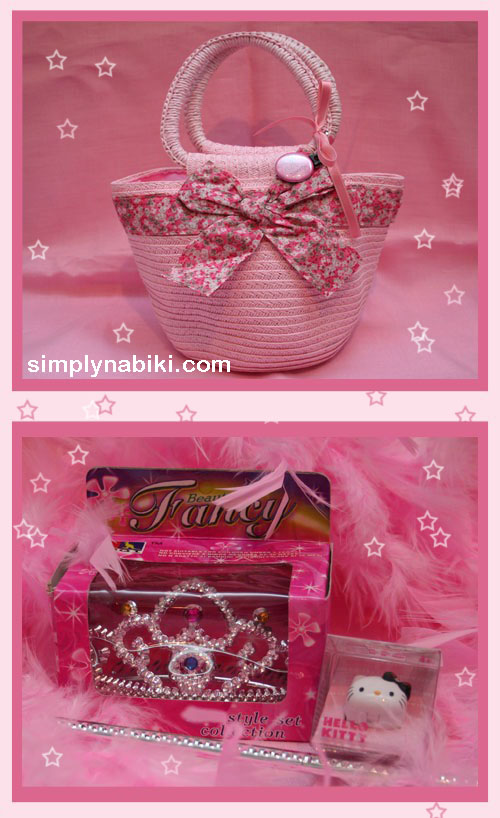 Everything on the table was matching the theme… also the birthday cake… a big sugar tiara layed on a princess pink pillow full of chantilly , cream and chocolate drops. Delicious to see and .. to eat!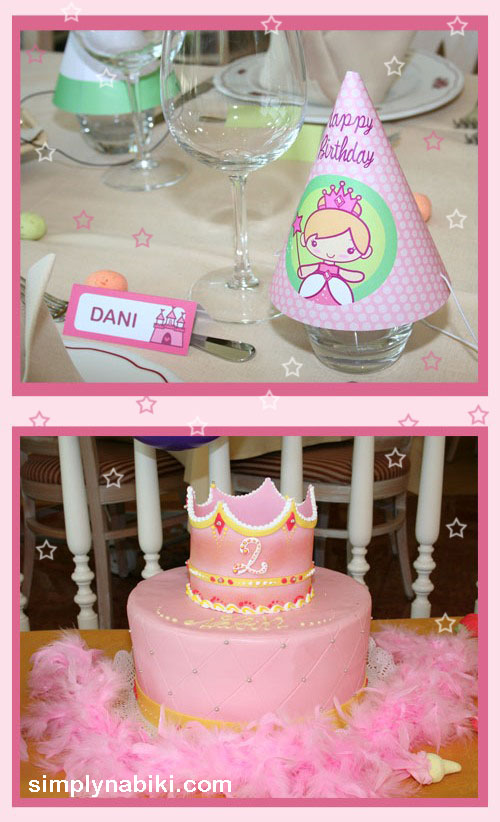 I could not animate the party myself (my belly is already too big and I am always too tired :-() but I found a talented girl (giuppy) who enterteined the girls with balloons, magic tricks and make-up… in the end she was so good that also everybody else at the party (and I am speaking about grownups) wanted to have make up on their faces eheheh..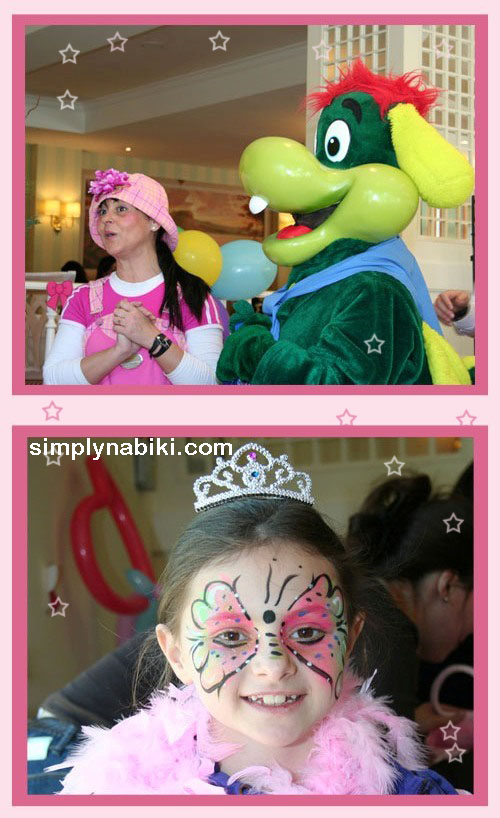 Nabikispent a beautiful day together with her family and friends and I am sure she will have beautiful memories. To complete the day we offered to each guest a free ticket for Gardaland (an amusement park)they could use in the afternoon… let's have some fun!!!!