I still have few days of holidays so I am trying to concentrate and finish all the things I can do in advance for my back to school party.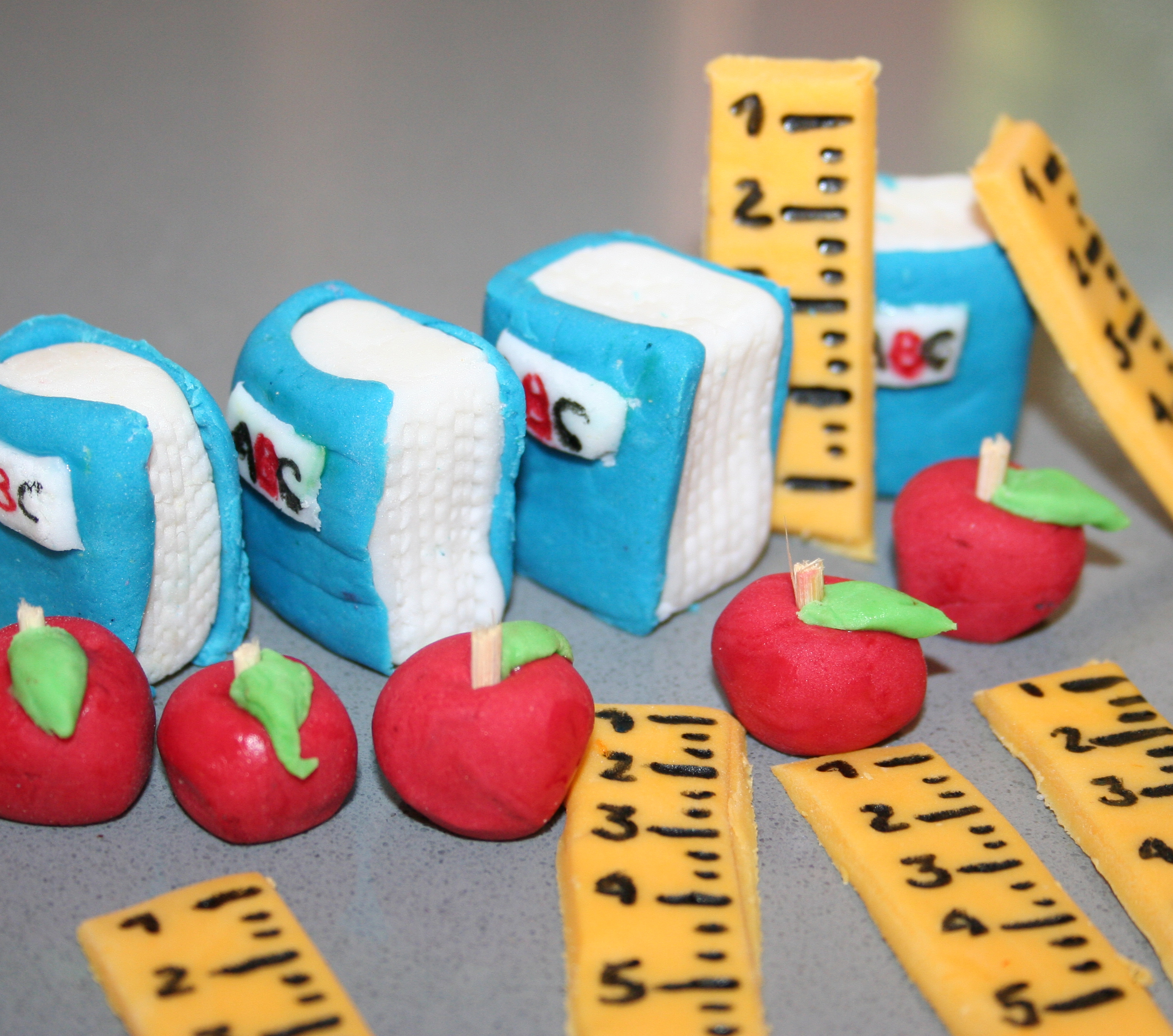 With MMF I prepared the decorations I will use on my cupcakes.. of course school themed. These will be one of the main sweet things I will serve at the party and for sure they will help making the party coloured and happy.. and special!
How I made those? I coloured  the MMF with food colours.  With the yellow ones I prepared some rectangula shapes and with food pencils I drew numbers and lines. With red MMF I made some small balls and I used some toothpik (not sure if it is correct in english) . The books were mad with some white MMF cobered with a blue rectangular shape and then decorated with edible ink.
It was fast and simple. Few more days and you can see all the pictures.