Girls let's get "creative"!!!
Are you going to the market? Do we buy seasonal fruit? Do we want to use it in our recipes and at our parties? Yes, yes, yes… then why not use it also to decorate?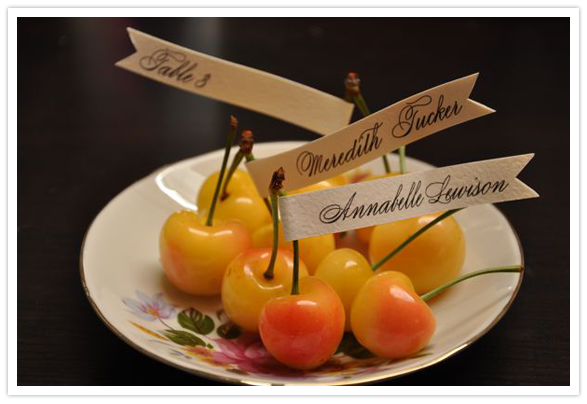 Place holders are simple to prepare… they give the idea that you organized the dinner in ( I will never say enough how important this is) they reinforce the visual impact.
Use normal paper, your printer, scissors and glue… an there.. you are done. Costs? Last time I checked, cherries wereat 5 euro/kg.. we can do it, can't we?