Busy with my mom's birthday party preparation and today I am really seeing all in violet … Almost finished all the decorations and some of the menu items.
I will publish some more pictures of the table and of the different ideas in the next days.. In the meantime a small taste of how the favours for the guests came out…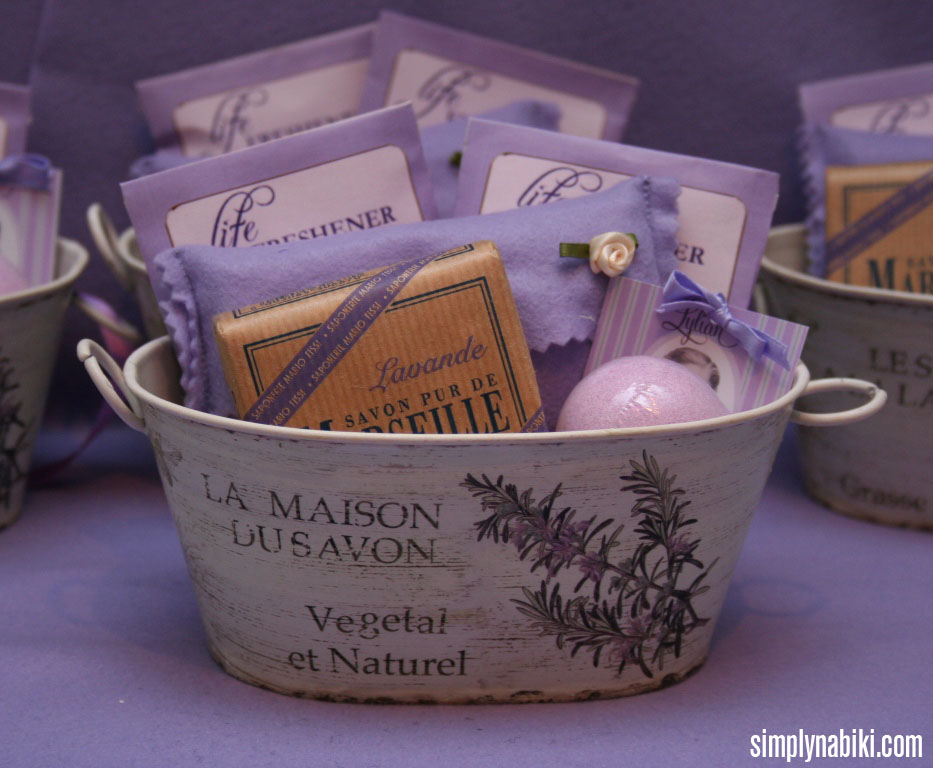 Inside the metal container (which remind the bathtub of those years and are painted with the typical colors of Provence ) I also placed a tissue holder in felt that I made and decorated with a small white rose.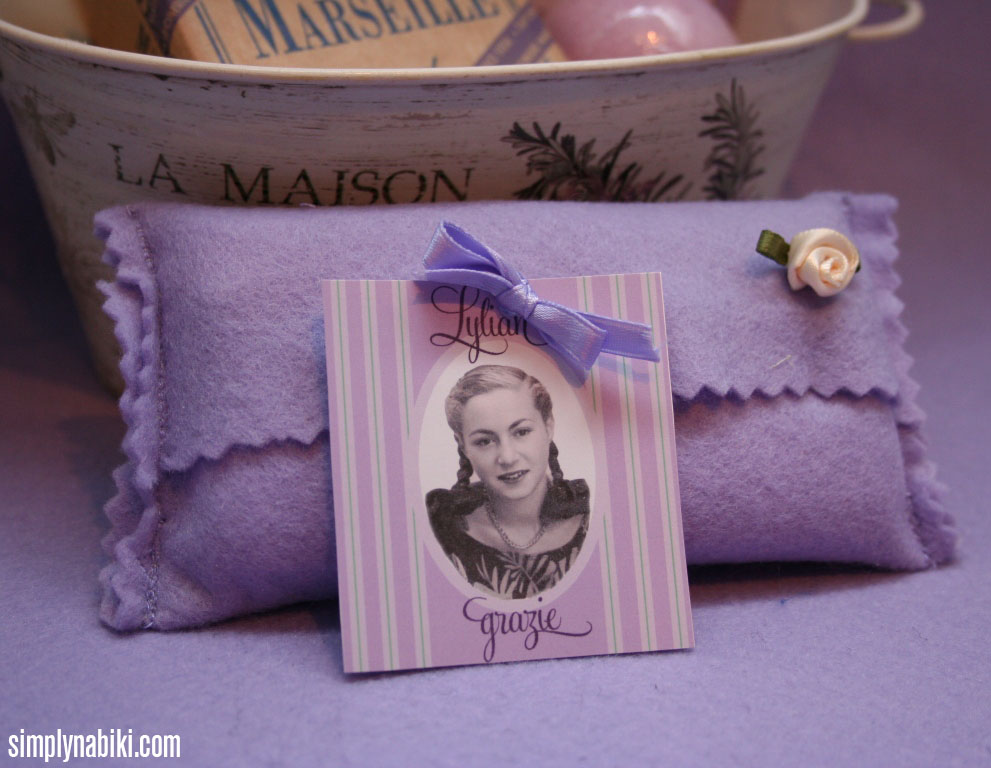 I also started with cookies…. this was my first experiment with running icing so I will improve in time… but I have to say that I am satisfied considering that they are my very first creation.. here you can see them after I decorated them and they are drying… later i will draw laces and a small ribbon in green …