As you probably remember, a while ago I published about some treat boxes I created using one of the icon (the cloud) from the Kawaii collage I bough from Paper Glitter.
The day after we wrote each other because she liked so much the idea and the graphic I used, that she decided to prepare some matching cupcake wrappers to offer on her website. My suggestion is to run visit Paper Glitter's blog to check the result because not only it is beautiful, but the file is also available for a free download! 
Obviously I was in the sky! Not only she (as in one of my favorite designer and illustrator) is proposing doing something together, but she also named the file after Nabiki.. I was so flattered!….. So, taken by all this happiness, the same evening I ran in the kitchen to try these wrappers and to prepare some cupcakes to go with them as much as possible… this is why, instead of using frosting…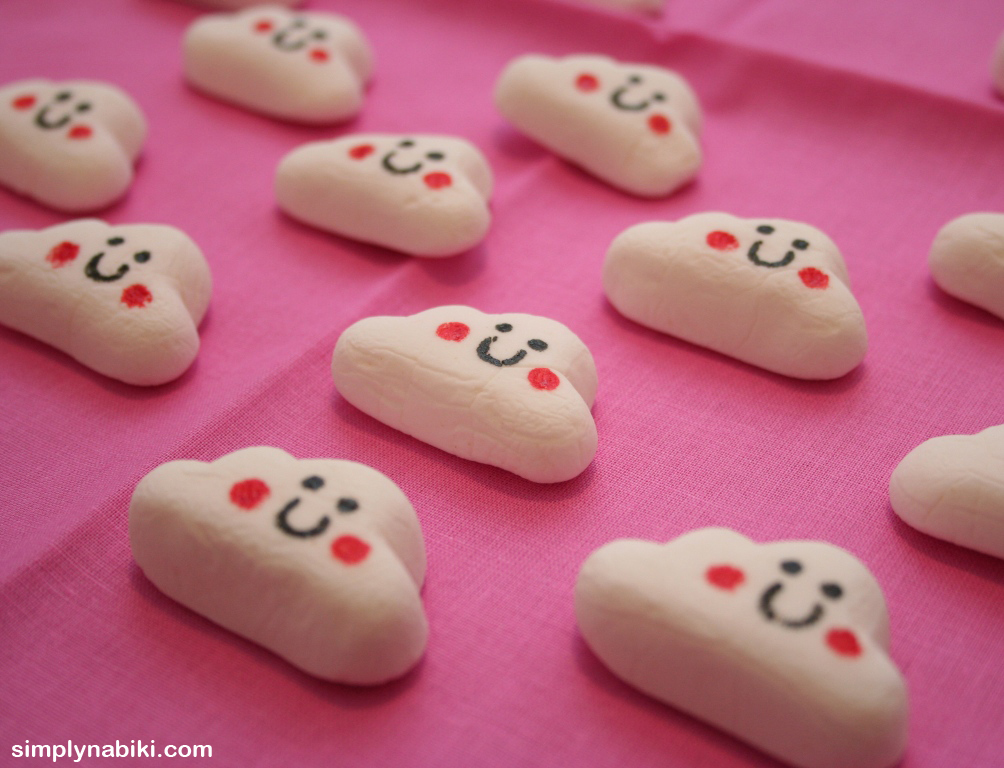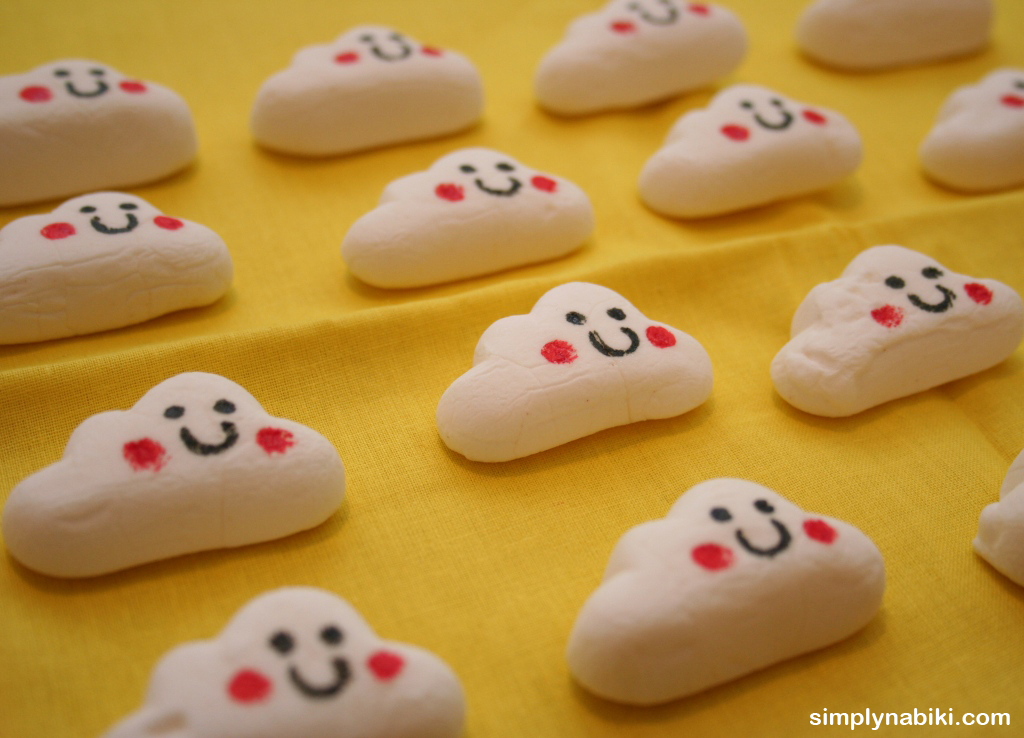 Marshmallow in a cloud shape with the same face as the original drawing! I also prepared a chocolate versione but in the end I did not use it…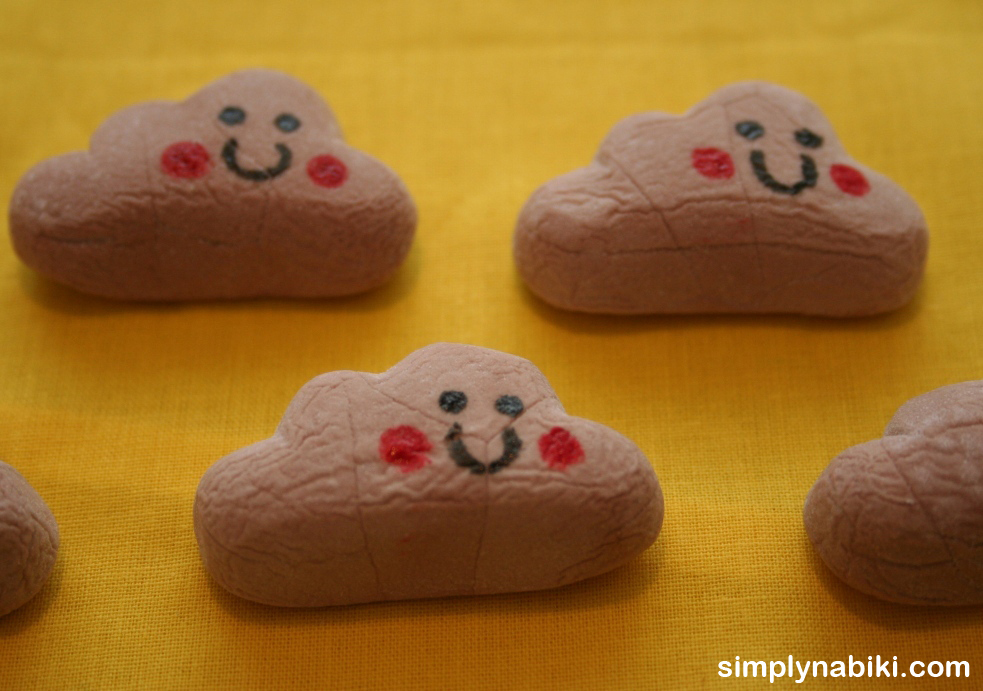 But now for the most funny part…. cupcakes!!!!
I thought that, since the design is so happy, for sure some of the first to benefit will be the children! Therefore I prepare chocolate cupcakes and I decorated them with pink and blue icing in the same color tone of the paper wrapper and on top I put a little cloud.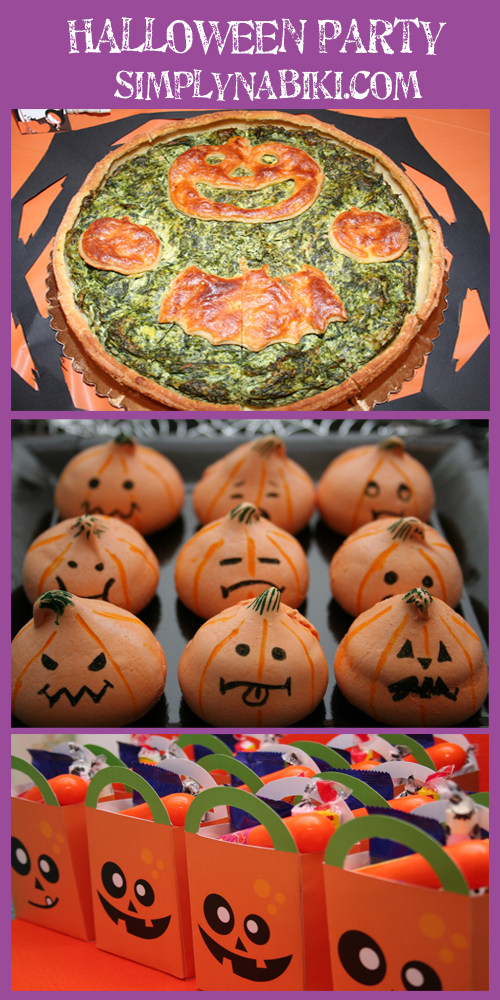 Paper Glitter's wrappers were just perfect! The result between design and cupcakes is a great visual effect!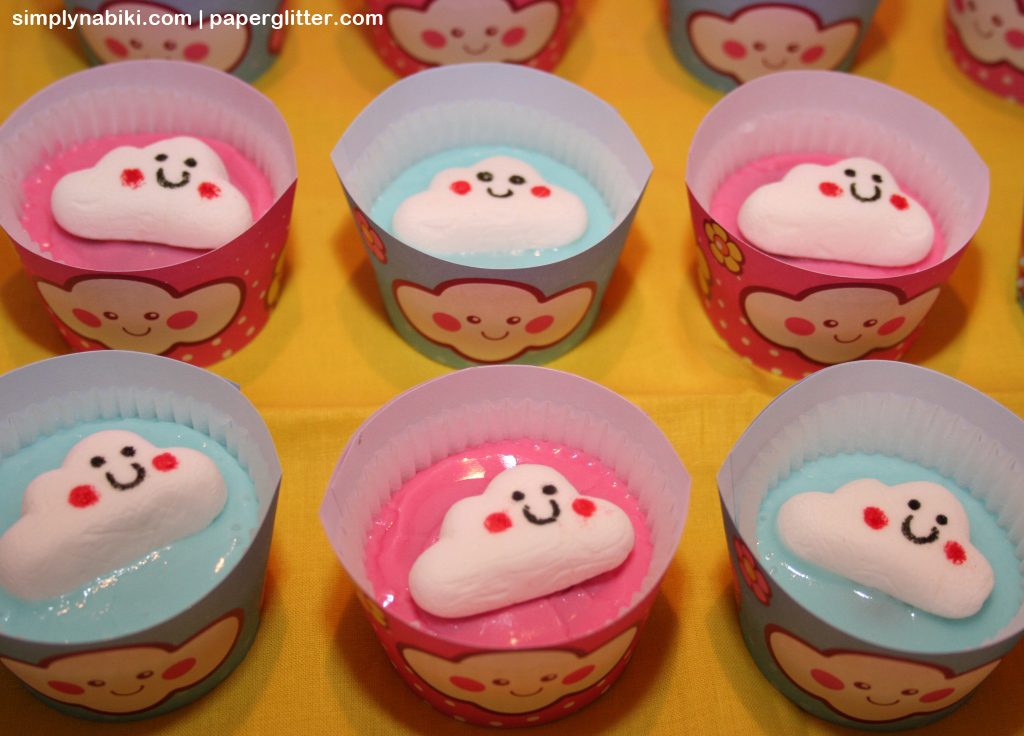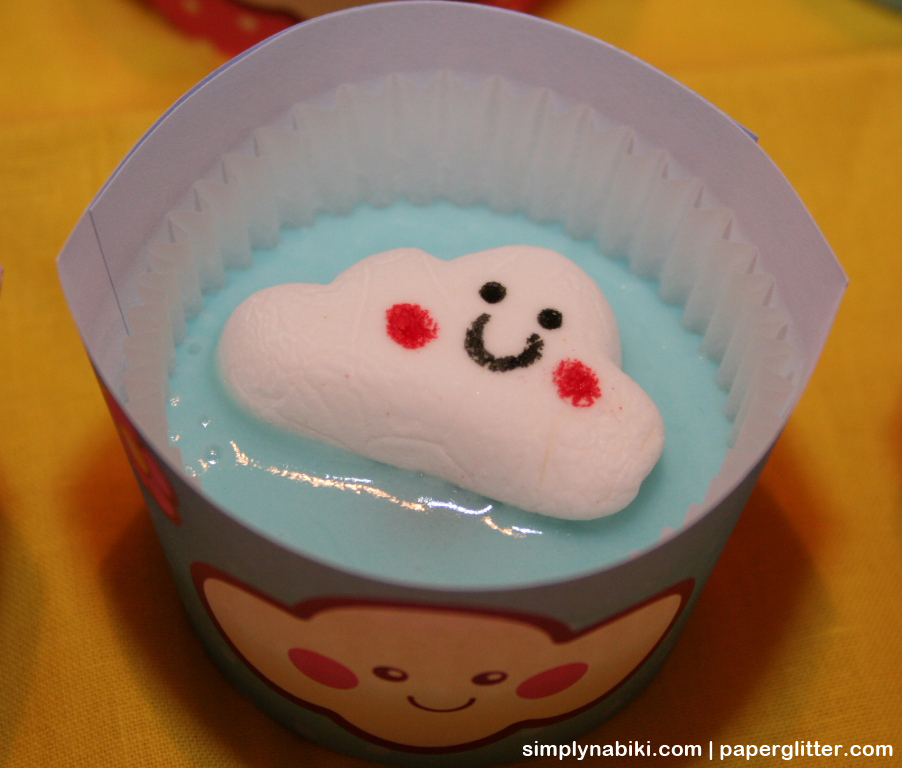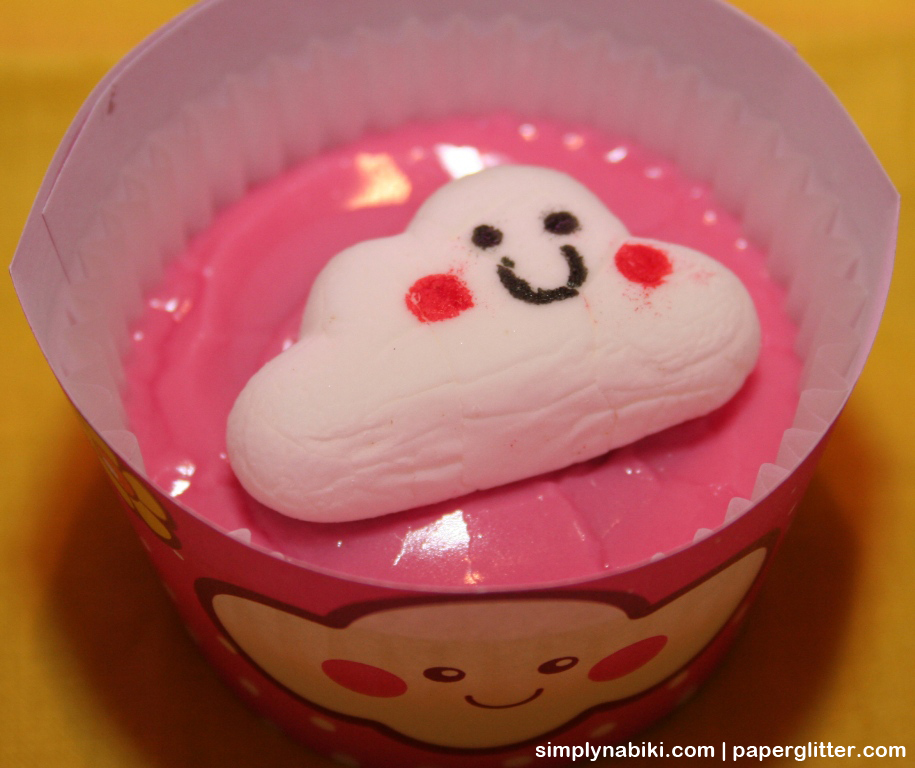 Thank you Paper Glitter! And for you…. well, stay tuned as Paper Glitter and I have another surprise for you in the next days!