Saturday 17 July, 2010
Surfing around on the web and inspired from the fact that I am now teaching Nabiki on how to use the potty, I wanted to share with you this funny discovery.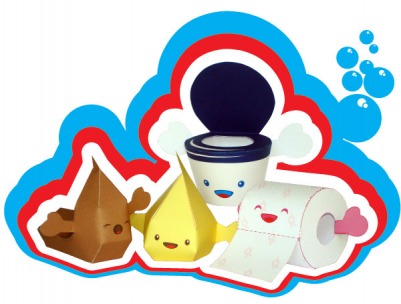 Aren't these just ultra cute? They are toilet characters made of paper. You can print them, cut them and play with them and your children while teaching them who they are and how to use the toilet. For sure it will be funny!
You can download them here: Paperboxworld